By Chris Larson, Behavioral Health Business
This $1.66 trillion omnibus funding bill touches nearly every aspect of American mental health
Advocates weren't shy about praising the omnibus bill even though it didn't include some long-sought reforms. A quick tally of funding for the most germane items finds that the federal government is putting at least $10 billion into mental health in fiscal 2023.
Pres. Joe Biden signed the bill on Dec. 29. It also includes tens of millions of additional dollars allocated to initiatives such as scientific research funding through organizations within the National Institutes of Health. Some of the more direct initiatives include extending telehealth flexibilities for Medicare beneficiaries, deregulating buprenorphine and investing more money into workforce development programs.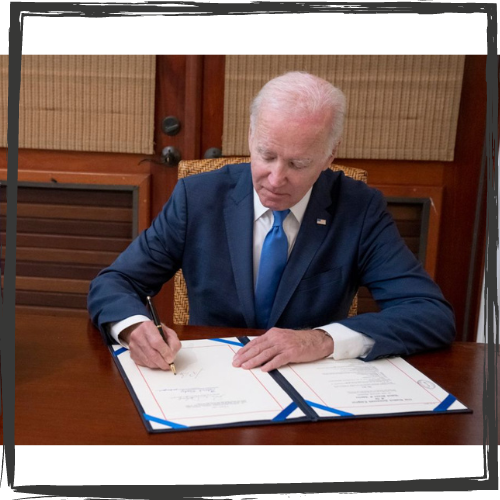 "We're trying to put together just a summary of all of the different provisions and I have to imagine that's going to have to be a couple of pages long because there is just so so much in there," said Chuck Ingoglia, president and CEO of the National Council for Mental Wellbeing (NCMW). "Unprecedented would be the word that I would use." NCMW is a behavioral health industry advocacy group that focuses on supporting certified community behavioral health clinics (CCBHCs).
From a historic perspective, the omnibus bill shines even compared to the titular reforms that are keystones of mental health policy. For example, previous reforms include the creation of the CCBHC model in the first place.
"I've been doing this now for NAATP for almost 20 years and this is by far the biggest advancement we've made in an omnibus, so I think it's huge," said Mark Dunn, director of public policy for the National Association of Addiction Treatment Providers (NAATP).
A long time coming
The omnibus bill encompasses many of the proposals that lawmakers have championed all year. A major reform is the elimination of the additional waiver physicians are required to get from the Drug Enforcement Administration (DEA) to prescribe buprenorphine, used to treat opioid misuse, acute pain and chronic pain. In effect, the bill nixes this waiver and requires all providers to get additional training on how to recognize and treat addiction.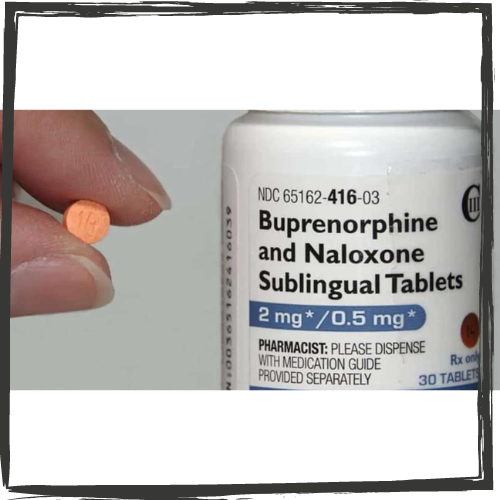 The bill was championed during the year as the Mainstreaming Addiction Treatment (MAT) Act. The hope is it will eliminate administrative and hurdles and stigma in using the drug.
Although 2023 will see a divided government with Republicans reclaiming the House of Representatives, Washington observers pointed out that mental health initiatives enjoy broad bipartisan support. One bill folded into the omnibus bill, the Restoring Hope for Mental Health and Well-Being Act of 2022 (H.R. 7666), passed the House on a strong bipartisan vote. This leaves the door open for additional action in 2023.
In fact, the omnibus bill cleared the Senate on a 68-29 vote on Dec. 22, with 18 Republicans voting in favor of it. The next day, the House approved the bill, 225-201. All but one Democrat, New York Rep. Alexandria Ocasio-Cortez, voted for the bill while all but nine Republicans voted against it, according to GovTrack.us.
"I think this is more than the traditional haphazard, throw some dollars out there at the end of a congress and think you've done something," said Shawn Coughlin, president and CEO of the National Association for Behavioral Healthcare. "I think this really does move the ball quite substantially."
Parity efforts in the omnibus bill
The bill includes $50 million of funding spread across five years to help states enforce federal parity provisions. The U.S. Department of Labor (DOL) oversees parity regulations but states are tasked with enforcing the provisions.
It also removes a provision that allowed health plans offered by non-federal governmental entities — like states, municipalities, school districts and other public systems — to completely opt out of parity requirements.
The Kennedy Forum, an advocacy organization focused on health care and mental health reforms, estimates that over one million more children and families will gain access to mental health coverage through the elimination of the exemption. The Kennedy Forum pushed for the provision.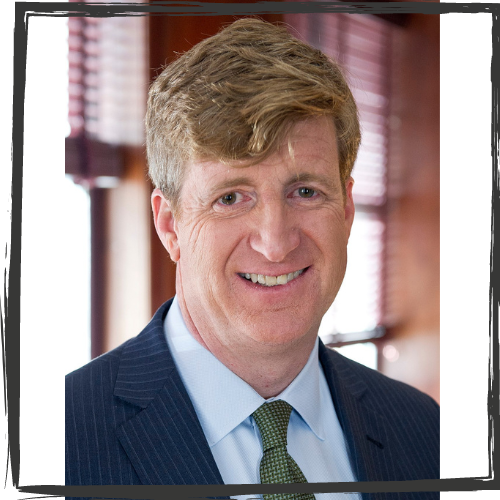 "As a former public servant who benefited from mental health and addiction treatment, I believe no public servant should be subject to discrimination that denies that treatment," Patrick J. Kennedy, a former Rhode Island congressman and the founder of the Kennedy Forum, said in a statement. "Thankfully, we are finally seeing brain health as part of overall health."
However, the bill did not address the DOL's request to be able to levy fines for health plans that are out of compliance with parity regulations, Dunn noted.
"We would just say that probably the biggest advancement regarding access to care has been around parity," Dunn said. "The fact that it really hasn't been enforced vigorously in the last 15, 16 years has been a big disappointment. So anything that we can do to move the needle in that direction, we're hugely in favor of."
The bill does extend Medicare reimbursement to more mental health practitioners. However, it stops short of covering inpatient addiction treatment, a vital shortcoming in Medicare coverage according to some.
Major Medicare changes
The bill adds coverage for intensive outpatient mental health programs and care provided by marriage and family therapists and mental health counselors. This is seen as a meaningful expansion of access for Medicare beneficiaries.
It will also increase reimbursement provided via mobile crisis care units.
While not directly related to care, the bill will fund an additional 200 graduate medical education (GME) training positions, half of which must be reserved for psychiatry specialties. This is much less than the Senate Finance Committee proposed in its draft legislation on expanding the mental health workforce.
Psychiatrists are a shrinking population in the mental health workforce. They are also among the providers most likely not to take Medicare reimbursement. A previous review by the federal government found that the U.S. would likely have a shortage of about 12,500 adult psychiatrists to meet demand.
Medicaid enrollment clarity
During the pandemic, the federal government offered states additional Medicaid funding if they made it easier for people to get on Medicaid and held off on making eligibility determinations during the public health emergency (PHE). However, the transition period for states to begin operating Medicaid enrollment, as usual, has been separated from the end of the PHE set at April 1. This move is meant to give states certainty in managing the transition back to Medicaid redeterminations. The bill also gives states funding and assistance in the transition.
It provides 12 months of coverage for children and new mothers previously eligible for Medicaid.
The bill requires Medicaid plans to create searchable, up-to-date directories of providers, including mental health providers, to combat the phenomenon of "phantom networks."
Medicaid is the single-largest payer of mental health services in the nation. Medicaid enrollment has increased by about 26 percent over pre-pandemic levels to about 90 million adults and children. The health plan covers about 27 percent of the American population. Within Medicaid, about 29 percent of people have a mental illness or substance use disorder.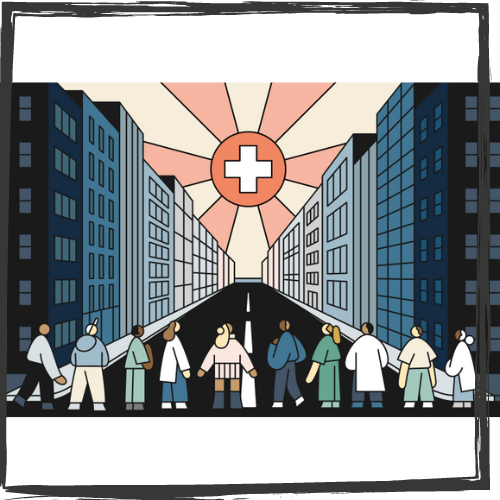 Omnibus full of specific mental health efforts
The bill renews, funds or increases the funding for several discrete, issue- or group-specific mental health programs. A few of the larger dollar-amount programs include:
$3 million for a maternal mental health hotline
$10 million for maternal depression screening and several grants for supporting maternal health
$94 million for the National Child Traumatic Stress Initiative
$13 million for pediatric mental health access
$140 million for Project AWARE, a state-federal collaboration to raise mental health awareness among K-12 students, train staff and instructors to respond to mental health issues and facilitate connections to care
$501.6 million in funding for the new 988 Suicide & Crisis Lifeline
$1.58 billion for State Opioid Response Grants
$4.4 billion in funding for the federal research entities the National Institute on Alcohol Abuse and Alcoholism, the National Institute of Mental Health and the National Institute on Drug Abuse
Increasing the funding of the Substance Abuse and Mental Health Services Administration (SAMHSA) to $7.5 billion, an increase of $970 million.
Read the original article here.
Chris Larson is a reporter for Behavioral Health Business. He holds a bachelor's degree in communications from Brigham Young University and has been covering the health care sector since December 2016.