By Luke Zarzecki, Colorado Community Media
For 20 years, addressing mental health within the healthcare industry circled without emphasis, but that's beginning to change and it's starting with the fine arts
At the Colorado Resiliency Arts Lab (CORAL) at the University of Colorado Anschutz Medical Campus, a team of doctors, therapists and scholars are exploring the ways in which the fine arts can help nurses, doctors, surgeons and other healthcare workers heal from trauma. The team learned that creative arts therapy not only decreases anxiety and feelings of burnout and depression, but helps keep medical workers in their field.
The stats
A study published in the American Journal of Medicine in 2022 found that anxiety, depression, PTSD and emotional exhaustion decreased by 28 percent, 36 percent, 26 percent and 12 percent respectively.
Katherine Reed, an art therapist for the program, saw a 12 percent reduction in the desire to leave the profession. "It's amazing in how basic it really is, and yet it's creating these incredible results," Reed said.
The program
Dr. Marc Moss, part of the CORAL team, said the program received funding from the National Endowment for the Arts in 2019 to prove the value of the fine arts, after the National Endowment for the Arts requested proposals to show Congress that art was worth the money spent.
"It's easy to say, 'Wow, it's great having a symphony' or 'It's great having parks and etc.,' but what's the value of that?'" Moss said. "They wanted to have more scientific evidence."
From the results of the study, CORAL did just that. The program offers group art therapy cohorts to healthcare workers to help them process their day-to-day lives.
It's a 12-week program with weekly 90-minute sessions of between eight to 15 participants. Each session is guided by a creative arts therapist. CORAL offers art, music, dance and writing therapy with hopes to add drama therapy in the near future.
Reed explained that art intrinsically creates community, helps the healing process and connects people. Those characteristics are key to helping people overcome their trauma.
She said a reason burnout remains prevalent in the healthcare workforce is due to the way humans isolate themselves and avoid conversations and expressions about what happened. In the group sessions, participants can show each other they aren't alone and validate each others' experiences.
Over the course of her 20-year career as an art therapist, Reed said she's had a front-row seat to the limitations of language on expression, especially in children. Children — and adults — may lack the words or rhetoric to describe their experiences or their feelings, and music, painting, drama and other forms of art can act as a backdoor to expressing those feelings.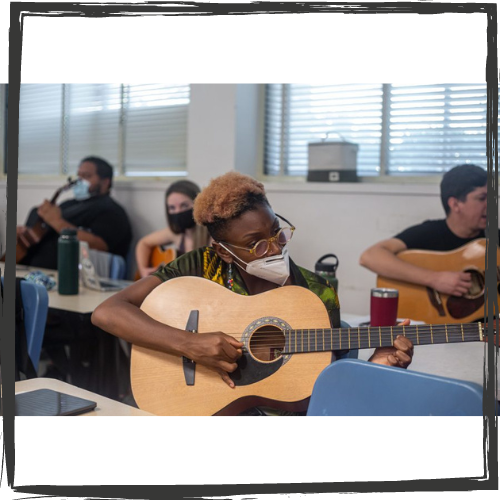 "[Children] can show you with sound and music what it feels like in their brain to remember the impact," Reed said. "It's a way of communicating that bypasses language. When we talk, we're constantly filtering our words."
It deepens the healing and clients don't need to know how to draw, play an instrument or act. It's about interpreting your own symbols, song lyrics and paint color choices to find meaning.
Common causes
Witnessing trauma like death, injury, illness and medical ethical dilemmas are all themes that come up in the workshops. In medical school, classes don't necessarily exist to teach students to deal with them.
"You get into real-life medicine and suddenly [there are] personalities, narratives, stories and family members you're not necessarily equipped to manage. You know how to transplant that heart, but do you know how to manage the mother's panic or the father's anger?" Reed said.
Another root cause can be the American healthcare system in general. Reed said doctors may need to see 20 patients in one day, which limits the time to actually talk with them since then they need to document those appointments. That leads to longer hours and less time with loved ones, making it harder to find a work-life balance.
A lack of emotional learning for healthcare workers also hints at a broader issue. Many parallels exist between healthcare workers and students, who may not know how to express or manage their own feelings, Reed said.
Through art therapy and CORAL, healthcare workers can learn to manage those feelings. Not only for their own well-being, but also to be more successful in their day-to-day jobs.
Economic value
A lack of those tools can lead to higher turnover rates. Moss said this aspect also makes the program more valuable. "Turnover is expensive," she said.
That piques the interest of hospital administrators. Less burnout and turnover of employees is cost-effective. Moss said the pandemic amplified the need for mental health resources for hospitals and administrators are looking for innovative solutions.
So much so that the Children's Hospital agreed to start a program outside of the grant. Once the grant from the National Endowment for the Arts finishes its 10-year period, not only does Moss think more programs will exist in Colorado, but also all across the country. "If a pill had the results that CORAL has, every single person would be taking it because it's affordable and it works," Reed said.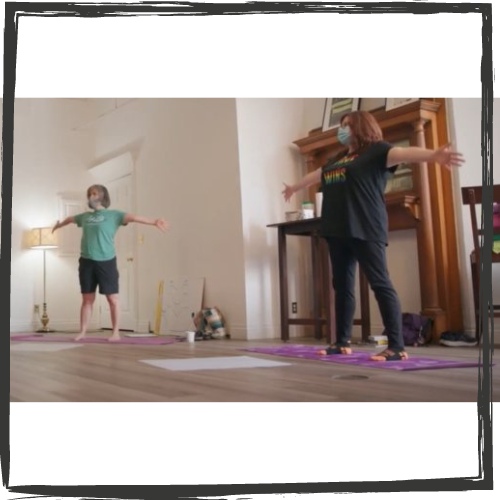 For more info on CORAL, go to their website.
Article republished with permission from Colorado Community Media, which connects, educates and empowers readers along the Front Range as the state's largest source of hyperlocal news, information and advertising. Read the original article here.