Gardners and neuroscientists talk benefits of houseplants
By Elliott Wenzler, Colorado Community Media
Madi Barber had never been able to keep a plant from dying. Then, one day, her mother gave her a succulent. "I was like, 'You know what? I'm going to make this thing live,'" she said.
Now, two years later, the Metropolitan State University of Denver (MSU) senior's collection has grown significantly. "One succulent turned into 50 succulents that are all over my house, everywhere," she said.
A psychology student interested in research, Barber has since become fascinated by the mental health benefits of fostering a plant's growth, and has designed an experiment she hopes to conduct on fellow college students.
While there's still more research to be done on houseplants, studies that do exist show vast mental health benefits from developing a green thumb. Neuroscientists don't yet know the reason for the impact, but some surmise it could be from our inherent desire to connect with the environment.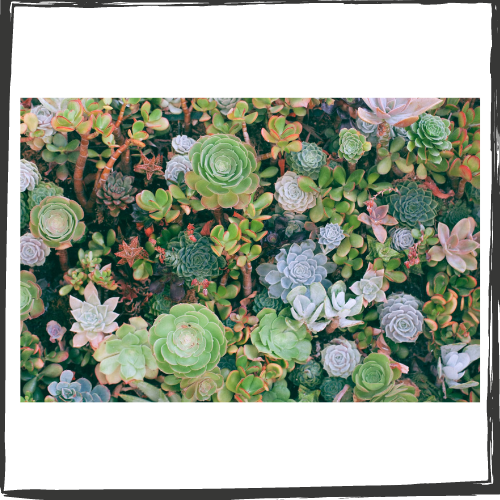 "It may be that humans are essentially evolved to live in nature and it's really been only recently we've been struck inside," said Cynthia Erickson, an MSU professor with a PhD in neuroscience and psychology. "There is something to caring for something and nurturing something, when you have responsibility for something else, it kind of forces you to take better care of yourself."
The research
In one Korean study, researchers looked at the impacts of plants for patients who recently had their appendix removed. Ninety patients were randomly assigned to hospital rooms with and without plants. Those with plants and flowers in their rooms took "significantly fewer" pain medications and had lower ratings of anxiety and fatigue compared to those int he control group.
In another study, researchers in Europe looked at the impact greenery had on students' mental health during the COVID-19 pandemic. They learned that visible greenery, including houseplants or a garden, were associated with reduced depression and anxiety symptoms. Students who spent most of their tie at home during the COVID-19 epidemic experienced better mental health when exposed to more greenery, according to the study.
So far, there are mixed results on how much fake plants create benefits, Erickson said. "When you check on your plants and they grow, it's kind of a feeling of satisfaction," she said.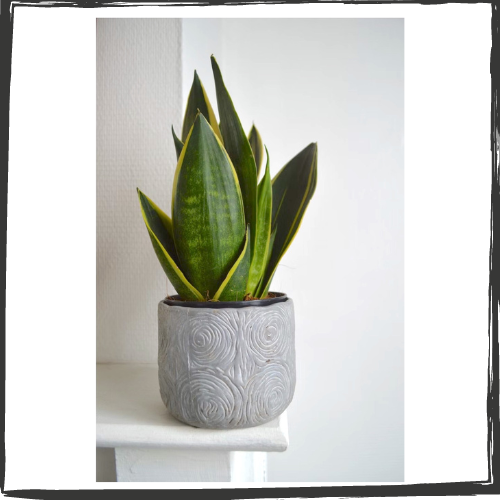 Erickson's students recently completed their own study, which looked at stress levels for pet and plant owners. "What we found was that it wasn't necessary to have something to take on a walk," she said. "It was just having some kind of other animal, some kind of other living being in your environment.... Pets are definitely a plus, but if you can't have a pet, have a plant."
Erickson also said the idea of adding in a houseplant to supplement other treatment for someone with a mental illness diagnosis can't hurt. "There's no side effects of having a plant and it's relatively inexpensive and it doesn't take lots and lots of tine," she said. "If you kill your plant, it's not the end of the world."
Getting started
During the height of the pandemic, local garden supply workers, such as Dakota Jones from Tagawa Gardens in Centennial, said the company saw a significant increase in folks interested in houseplants and gardening. "The increase in sales and interest since COVID hit has been, I think, at least 200 percent," said Jones, who is the supervisor and buyer for Tagawa's indoor plant section.
For many trying out their green thumb, Jones has one recommendation: start with one plant at a time. "A lot of people want to jump in and spend a whole bunch of cash and then they're disappointed," he said. "Just take it slow."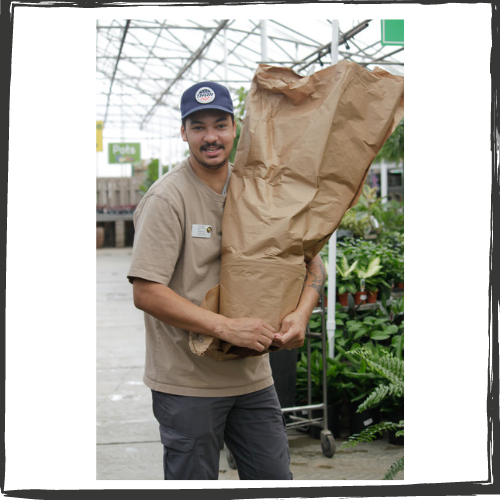 As far as what to buy, the snake plant, the spider plant and succulents are usually good for beginners. "[Trendy] plants may not be a great place to start," said Becky Atkinson, a plant doctor with Echter's Nursery and Garden Center in Arvada.
Atkinson said she has seen many people buying the popular fiddle leaf fig plants, but then calling in with questions. "They can be fussy and are prone to getting brown spots," she said. "I wouldn't recommend that one for a beginner plant owner."
Plant care
When talking with beginners, Jones makes sure to focus on the importance of lighting and watering when caring for houseplants. "I always try to end with watering," he said. "I want that to be the precious thing in their mind."
When it comes to watering, it's important not to do too much or too little. Atkinson said she's seen many cases of people killing their plant with kindness. "I always tell people: stick your finger int the pot before you water," she said. "Don't wanter on a schedule. Water on the needs of the plant, which can vary by season."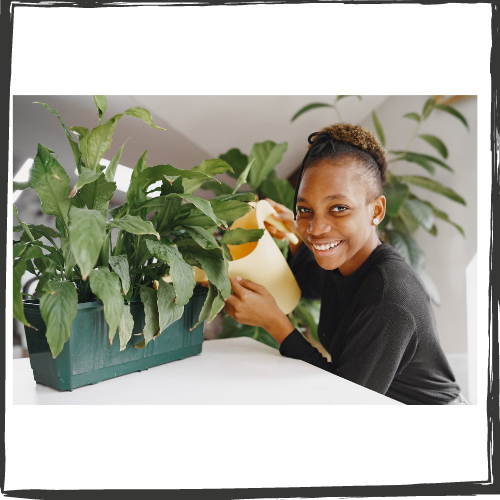 Another way to determine if the plant is getting the right amount of water is to spend time observing its changes. "Your leaves will tell you everything you need to know about your plant," Jones said.
With too much water, the leaves will become pruny or mushy. If dry and flaky, it likely means they haven't received enough.
The direction the plant moves will indicate if it's getting enough light. Succulents will start growing long, searching for more if they're not getting enough, Atkinson said.
Succulents, gardenias and hibiscus like lots of direct light. Things like zanzibar and ivy don't need as much. Certain ferns also don't demand lots of light and may thrive in more humid settings, like the bathroom or kitchen, Jones said.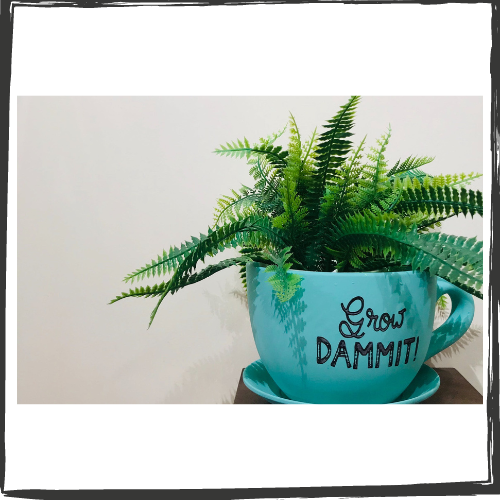 For other plants that need more humidity than Colorado provides, Jones recommends misting plants so they can absorb moisture through their leaves. "Every plant has its own personality," Jones said, "just like people."
---
Article republished with permission from Colorado Community Media, which connects, educates and empowers readers along the Front Range as the state's largest source of hyperlocal news, information and advertising. Read the original article here.