By Stan Popovich, Pagosa Daily Post
Anxiety management advice from someone with lived experience
I struggled with fear and anxiety for over 20 years and there were times I felt like giving up. During these times, my anxieties and fears were so powerful that I had trouble getting through the week.
In order to get through those difficult times, the first thing I did was admit that I had a problem. Then, I took steps to find a mental health counselor who could help me. I also made the effort to learn as much as I could about anxiety by reading books and doing personal research. Then, I wrote down this information in a small notebook.
The next time I encountered a fearful situation, I was better able to face my fears through reading my notes. This prevented me from repeating the same mistakes.
Soon, I was better able to deal with my fears and anxieties by:
Reframing my struggles as problems and each situation as a learning experience
Making a habit of taking things one day at a time
Making an effort not to dwell on my fearful thoughts
Realizing we can't predict the future.
The key is not to give up and to seek help. You are not alone. There are support groups in your area to provide assistance and where you can meet others who will relate to your circumstances.
Your situation is not hopeless. By making the right decisions, you will be able to get your life back on track.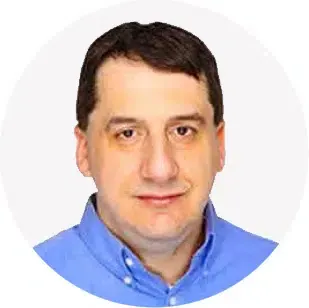 Stan Popovich is the author of a popular book about managing anxiety, A Layman's Guide to Managing Fear.
Read the original article here.
---
Understand the mental health landscape of Colorado each week. Get the Moodfuel Newsletter.