By Vincent Atchity, NAMI
If you're considering therapy, these specific questions will help you find the best match in a counselor
Psychotherapy continued as a source of comfort for Americans amid the pandemic with nearly 30% saying they saw a therapist during the height of the crisis. Without doubt, talk therapy is very helpful. Yet, it's important to know that not all mental health professionals have the same training nor experience with the challenges faced by people with diverse ethnic, gender, sexual orientation, age and ability self-identifications. So, finding a convenient therapist is not nearly as important as finding the right therapist.
By reflecting on personal needs and researching therapists first, you'll benefit more in the long run from this type of mental health support.
The first step toward finding the right therapist is identifying your own needs and preferences. Aspects to consider include taking  medication (or not), planning for short-term support or longer-term therapy and considering alternative, holistic wellbeing practices. Once you're clear on these basic issues, there are three important questions to ask each potential therapist.
1. How do you address your unconscious biases when working with clients?
Unconscious (or implicit) biases are judgments or social stereotypes we hold about others without recognizing that we're doing so. In many cases, these unconscious biases can perpetuate racism, sexism, ageism, ableism and many other forms of discrimination. Therapists, social workers and psychiatrists are all human and therefore carry unconscious biases.
The mark of a mature, capable therapist is the ability to acknowledge personal biases and describe the tactics used to ensure these judgments don't interfere with the care provided. Better yet are the mental health professionals who actively seek out training opportunities to fine-tune their sensitivity to implicit biases. A therapist who denies the existence of unconscious bias is unlikely to be a good match.
To get a better sense of the judgments your potential therapist might carry, it's perfectly acceptable to ask about religious and ethical background. More specifically, you can better determine cultural competence by asking, "What experience do you have in working with someone like me?"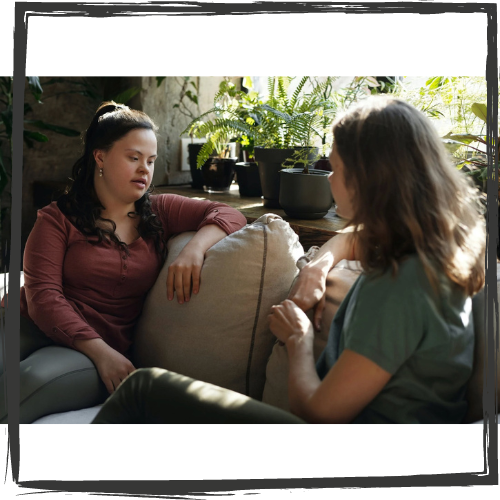 Working with providers who share your cultural background, religious formation, sexual or gender identity, role as a parent or caretaker, first responder, combat veteran, refugee or any other characteristics you value create a formula for success.
2. Are you open to alternative or holistic pathways to wellbeing?
A common method for addressing mental health challenges in the U.S. is the prescription of pharmaceutical drugs. Nearly 16% of American adults take medication to address symptoms of mental distress. Medication can be an effective avenue to healing and improved quality of life, but it is not the only path forward and doesn't work for everyone.
As it best aligns with your own values, it is important to ask potential therapists about their perspective on medications to treat mental health challenges. Your ideal therapist's commitment to pharmacology and their openness to alternative pathways to wellbeing, such as yoga, prayer, meditation, exercise, nutrition and more, should mesh with your own. Determining if the provider incorporates other practices or non-pharmacological substances into their therapeutic approach will help you narrow down your list of potential providers quickly.
If a therapist rushes to prescribe a complex pharmaceutical with numerous side effects and doesn't ask about your eating and sleeping habits, activity level, living situation and other factors affecting the success of medication use, they're ignoring wellbeing essentials and wouldn't be a good match.
Editor's note: Currently in Colorado, psychologists are not licensed to prescribe psychotropic medication and must work with a patient's psychiatrist or primary care physician for a prescription. However,
Colorado House Bill 23-1071
is under consideration (as of this publishing date) to allow rigorously trained and supervised psychologists to prescribe medications for the treatment of mental health disorders.
3) How do you set goals and progress milestones with your clients?
Therapy can be very expensive in the U.S. Estimates range from $100 to over $200 per hour with some psychiatrists charging more than $300 per hour, even for those who have health insurance. To ensure that you are not spending your money on unhelpful counseling, ask prospective therapists about the methods they use to measure success and hold themselves accountable in helping patients make meaningful strides toward better mental health.
An effective therapist will work with you at the start to set meaningful goals in specific, measurable terms that you will periodically revisit together. No matter the treatment style, helpful therapists will have an answer to this question, and responses should leave you feeling confident about their abilities to help you attain mental health.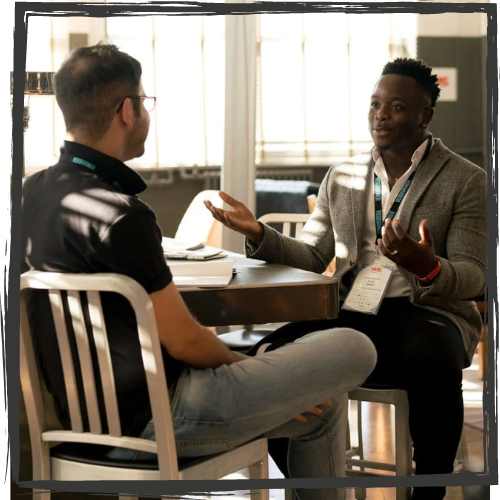 After all, attaining mental health is the goal of therapy. Therefore, it's imperative that you do some self-evaluation and research to choose a therapist who makes you feel comfortable, seen, valued and supported.
It's important to acknowledge that for many Coloradans, therapy is unaccessible due to cost, scheduling, availability, provider expertise and other factors.
The
Moodfuel News Resource Guide
maintains a list of Low-Cost Therapists who work in-person and/or virtually and use sliding scales. The Resource Guide also contains many zero-to-low cost programs, support groups and listeners available promptly to support you and make suggestions for moving forward.
Read the original article here.
Vincent Atchity, Ph.D., is president & CEO of Mental Health Colorado. He has worked nationally and in Colorado on policies to disentangle mental health from the legal system and has served on two Colorado governors' behavioral health task forces and the Colorado Opioid Epidemic Symposia Steering Committee.