By IBX Insights Team, Independence Blue Cross
To clear up confusion over the roles of various mental health professionals, let's define who can do what
Determining the right mental health provider can be confusing. Should you see a psychiatrist, a psychologist or a therapist? What exactly is the difference? The main difference is whether a professional specializes in prescribing medication, providing therapy or both.
Prescribers and therapists are mental health professionals whose expertise is the functioning of the mind and the way it affects behavior and wellbeing. In some health systems, they work together to diagnose and treat a patient. However, it may not be necessary to see a prescriber in order to receive therapy.
Prescribers
Psychiatrists are physicians with an "M.D." (for medical doctor) or "D.O." (for doctor of osteopathy) after their names, who specialize in the assessment, diagnosis and treatment of physiological and social factors that lead to mental and substance misuse conditions in children, adolescents, adults and elders. These doctors have completed medical school, a four-year residency, three years of which are in psychiatry, and sometimes a fellowship for additional training. They are licensed in the state in which they practice and are legally permitted to prescribe medications. Many psychiatrists provide various treatments, such as talk therapy, as well.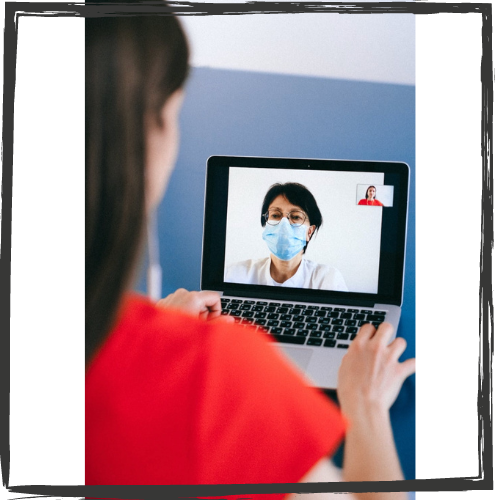 In some health systems, a psychiatrist prescribes medication and leads a treatment team of other professionals who then provide therapy and additional patient support. Psychiatrists also may operate in their own private practices.
Psychiatric mental health nurse practitioners (PMHNP) are another type of medical provider who can prescribe medication for mental conditions. Most PMHNPs start their training as an R.N. (registered nurse), but some may have an "M.S." (master of science) or "D.N.P." (doctor of nursing practice) degree in nursing with specialized focus in psychiatry. In any case, to become a PMHNP, they must complete a nationally accredited nurse practitioner program, then pass the national certification exam.
Therapists
Psychotherapy, also known as talk therapy, or just "therapy," helps people deal with various mental conditions and emotional distress. Therapy can help to control or eliminate troubling symptoms or behaviors so a person can function optimally and achieve mental health. Depending on the issue, therapy can be short-term, completed in a few sessions, or long-term, lasting months or years. Psychotherapy is often used in combination with medication to treat mental conditions.
There are several different types of therapists:
Psychologists have a doctoral degree (PhD) in psychology and have studied mental states, perception, emotional and behavioral processes. They evaluate and treat mental conditions, but can not prescribe medication. After their doctoral program, they must complete an internship covering specific training on treatment methods. Then, they must pass a state licensure exam in order to practice. A psychologist is qualified to provide treatment, such as psychotherapy, and/or may offer psychological testing, such as for autism or other mental and behavioral challenges.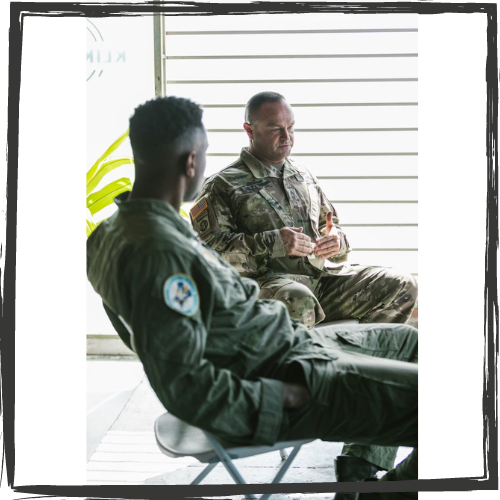 Licensed clinical social workers (LCSW) have a master's or doctoral degree in social work and two years of postgraduate supervised clinical work to become licensed. They are trained to evaluate and treat mental issues, provide individual and group counseling and may specialize in various mental disorders.
A licensed professional counselor (LPC) and a licensed marriage and family therapist (LMFT) are qualified to provide psychotherapy, too. These providers have a master's degree in psychology, counseling or a related field, plus at least two years of training working with and supervised by another qualified mental health professional.
This list is not exhaustive and there are other mental health professionals offering treatment and services.
Getting Started
A primary care provider can listen to initial concerns then refer a patient to one of the aforementioned providers for treatment. Getting a referral may be as simple as scheduling an online appointment or calling the doctor's office.
Many Employee Assistance Programs operate as the first stop on the journey to appropriate mental health services for help with emotional distress and/or substance misuse, relationship or other difficulties. This communication usually occurs by phone or through a specific website.
Community centers and mental health-related nonprofits also can offer guidance in finding a provider. Likewise, typing in "mental health help" will bring up many telehealth and online providers whose fees vary.
If you are in immediate emotional distress, call, text or chat to 988, the new national Lifeline. If you are a veteran, call 988, then press "1" to be connected to the national Veterans' Crisis Line. In each case will be connected with a trained mental health professional who will listen compassionately and often will provide more information on mental health services in your area. The 988 dialing code was launched in July 2022 and already supports thousands of people promptly.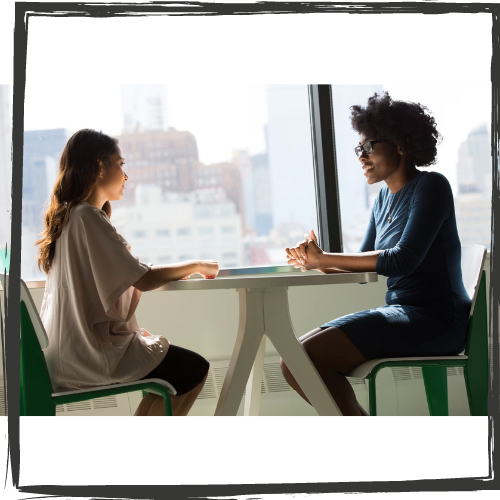 Finding a trained professional is a positive step in achieving mental health. Colorado is actively working at the state level to hire and train more mental health providers.
Read the original article here.
---