By Lisa Marie Martinez, Denver Urban Spectrum
Today's email signatures include them, they're on name tags and their appropriate usage can make or break someone's day
Many people are still confused about the importance of using the correct pronouns with family, friends and co-workers. How does the use of incorrect pronouns impact a person's mental health and their sense of belonging in the world?
We reached out to members of the LGBTQIA2S+ community in the Denver metro area for input.
---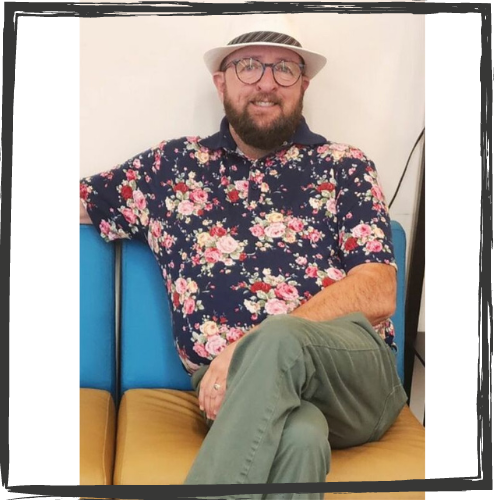 According to Morgan Seamont, the director of the Pride Office at the University of Colorado Boulder, "It is important to use the correct pronouns with someone as it shows a sign of respect and that you acknowledge someone else's identity. Similar to names, if someone repeatedly called you the wrong name, you would begin to feel as if they did not respect you or care enough about you to learn and use the correct name. Failure to use the correct pronouns with anyone, whether they identify as trans or not, can have effects on people and how they feel about their environment."
Seamont, who uses he/him pronouns, added, "This, along with other factors, may drive the person into a sense of isolation, sadness, frustration, or anger. To be repeatedly disrespected and denied one's own identity erodes trust, civility, belonging and contributes to depression and anxiety in the trans population."
If you haven't met or don't know a person's pronouns, Seamont recommended using either "they/them" or the person's name as a way to avoid misgendering. "Like everything, it just takes some practice, and it will sound regular in no time. As a Trans person myself, I was forgiving of people using the incorrect pronouns when I first transitioned but if a person continued to make mistakes after a few months, they generally didn't remain a friend as they clearly didn't respect me."
---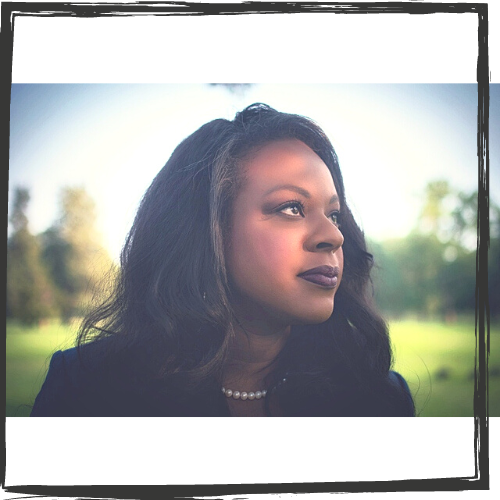 State Rep. Leslie Herod, who uses she/her pronouns and is running for Denver mayor, concurred. "It is very important that we use people's preferred pronouns, very similar to how I want someone to address me by my name, very similar to how I want people to address me and acknowledge my race as a Black woman."
"It is really important that folks are intentional about asking what people's pronouns are and using them," explained Herod. "Using the wrong pronouns or 'dead names,' which are their old names before they may have transitioned, is extremely detrimental to someone's psyche, to someone's sense of belonging and well-being."
---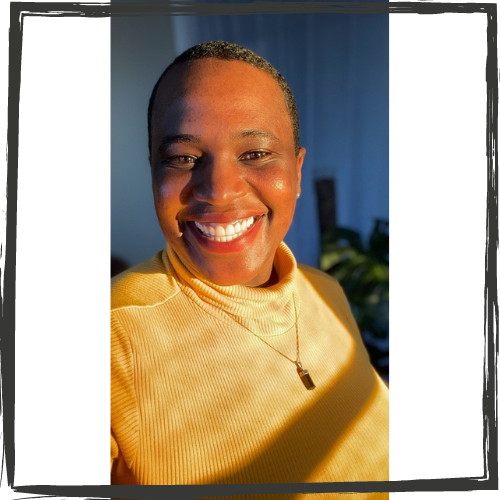 Olivia Hunte is a first-year doctoral student in social work at the University of Denver and a teacher of social work among queer students at Metropolitan State University. "It could cause dysphoria [a feeling of unease] when assumptions are made about a person's identity based on their external presentation, which does not let the person show up as themselves," she said.
Hunte, who uses she/her pronouns, identifies as cisgender [the gender identity corresponding with the sex registered for a person at birth], queer and Black or Afro-Caribbean. She said she exists at the intersection of being a person of color and a member of the LGBTQIA2S+ community – an intersection of oppression.
"Oppression comes from not identifying within the gender binary [as male or female] and consequently being misgendered," said Hunte, who is an executive board member of Soul 2 Soul Sisters, a faith-based organization that honors and protects Black women.
---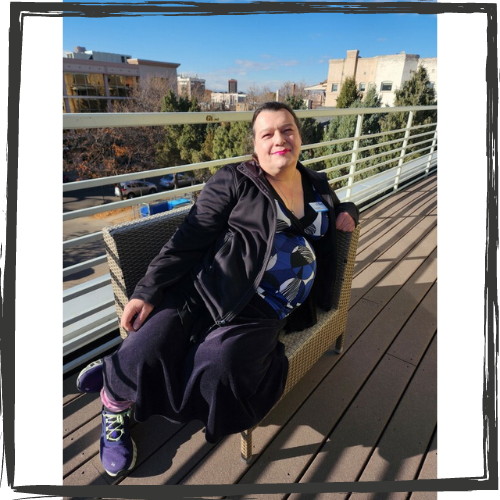 The number of times the incorrect pronoun is used by family and friends can speak volumes, according to Sable Schultz, the manager of the Transgender Program at the Center on Colfax where she oversees peer-led support groups and trains organizations and businesses regarding inclusive transgender experiences.
Schultz, who uses she/her pronouns, identifies "as a queer transgender woman, which means that I was assigned as a male at birth and I identify as a woman." She indicated that being misgendered by someone close to her "left her stressed out for days, affected her sleep and created personal self-doubt about her presentation and ability to maneuver in the world."
"When it involves someone close to you it can cause you to not want to engage in community or social events, to withdraw or isolate yourself from friends and family," Schultz said.
---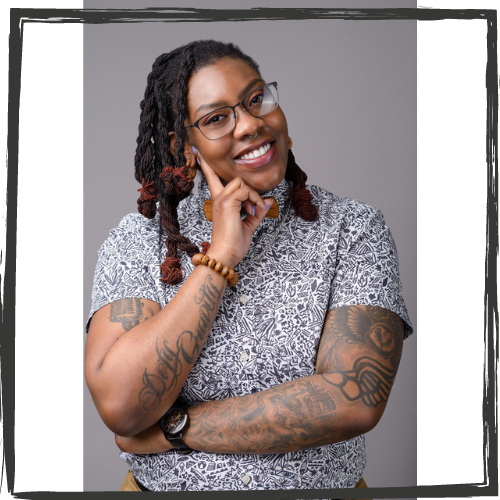 Shanae Adams, a licensed Colorado mental health professional, lamented, "It is like a blow in the gut to not have one's gender identity perceived by others because of the extremely hard work one goes through to put oneself and one's long thought-out gender identity in view of others. Being misperceived can cause one to question oneself or wonder if the effort to be oneself around others is worth it."
Adams, who serves on the executive board for Soul 2 Soul Sisters and is a doctoral program candidate in clinical sexology, uses she/they pronouns, identifies as trans masculine, Black and queer. Adams revealed about her private practice, "I see the effects of misgendering on one's mental health can involve a denial of a person's reality, their identity. To not be seen or experienced for who one is as a person can create a gaslighting effect, cause a denial of one's own reality or perception."
She cautioned, "For a transgender person it can cause mental turmoil, can be a life-or-death situation when not called by the correct pronouns or the name they identify with. They could feel like a burden or feel the world would be better off without them."
Adams stressed that "the incidence of misgendering does not apply to those who mistakenly use the wrong pronouns. It is used with those who intentionally misgender or refuse to see someone as they are. This can be extremely detrimental to who is being misgendered because of the time, energy and attention they put into being in the identity that is good for them, that is their reality."
---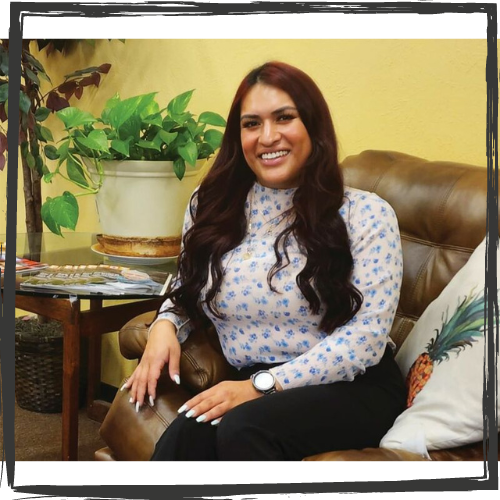 Vanellope Santibanez, a Latina Transgender woman who uses she/her pronouns, said that being addressed appropriately is a beautiful experience. Santibanez is the TransAction program manager, HIV/STI tester and PrEP coordinator for the transgender community at It Takes A Village, an Aurora-based nonprofit striving to reduce health and social disparities among people of color in the Denver metro area.
"I see many Trans individuals in the beginning stages of their transitions and they light up when you address them with correct pronouns because to us it feels good to get acknowledged for who we are," she said. "Sometimes you may not know [someone's pronouns], and that is okay. Just ask!"
She advised, "It is important to always use the correct pronouns, especially in public places. You never know when you can be outing someone and putting them at risk of violence."
For a positive future, youth need our support
As our society learns more about being gender affirming, each of the community members profiled agreed that while we support each other, it's vital to focus on queer youth who need guidance and validation from more experienced people who can act as role models. There are resources available to teach families and neighbors the skills necessary to become uplifting youth advocates.
Seamont said, "When people make a mistake [using the wrong pronoun] unintentionally, it is best to apologize briefly and move on with the conversation."
"I think it is important that Families of Color, of Trans youth specifically, embrace their youth," said Herod. "It's such an important conversation that we're having [in] the community because it can feel very scary when you have a young person that has identified as gender non-binary .... "Together, as long as we support that young person and help them through whatever process they are going through ..., that's how we're going to raise strong communities and strong kids. Just make sure that young person knows that you love them for who they are, not despite who they are."
Hunte suggested working with a child's school to develop support. "It is best to not assume how someone gender-identifies based upon their name, and one can do this by using gender neutral pronouns [they/them] and allowing them to reveal their pronouns," she said.
Adams encouraged families to engage in "support groups [such as PFLAG with multiple locations in Colorado] to explore how your experience differs from your child's experience, or by getting therapy. These are ways to get more education, knowledge and background to support children going through a different and difficult transition. It is okay to feel uncomfortable, to not know and to feel lost. This will help ...."
For Santibanez, her family and friends continue to be her greatest supporters. "Honestly, they are my strength and reason to continue my journey. They inspire me just as much as I inspire them."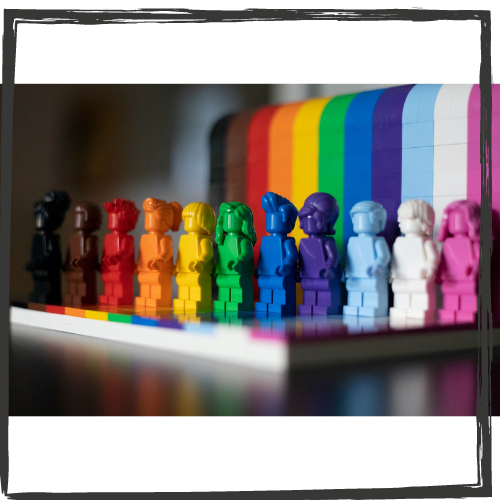 Republished with permission from Denver Urban Spectrum.