By Renata Hill, Moodfuel News
A stable transition into community is the ultimate goal for clients residing in these homes
Recently, the Colorado Office of Civic and Forensic Mental Health (OCFMH) gave a public update on their new Mental Health Transitional Living (MHTL) program for adults. This effort is part of the new structure underneath the Colorado Department of Human Services (CDHS) umbrella for addressing the needs of Coloradans living with serious mental illness who are court-involved.
OCFMH is tasked with advancing these individuals through a continuum of care so they can reintegrate into their communities. With the counseling, daily living skills training, medication management and supportive socialization provided in these transitional living "homes," some clients will stabilize enough to return to their families or live safely and productively on their own. Others, due to the severity of their mental illness or developmental challenges, may move to long-term care environments or remain underneath the CDHS umbrella through other outpatient programs.
During the virtual public update, MHTL Division Director Bonnie Wright said she is expecting 107 beds to become available this year. The state is renovating three existing group homes, two in Pueblo West and one in Westminster. Private contractors are applying to run the remaining homes.
However, statistics on the MHTL web page change. Initially, 18 state-run beds were listed as "coming soon" with 20 private beds expected under contract in March to renovate or build and 87 more in July. In a follow-up conversation, Wright said her department will expand the capacity of the Pueblo West and Westminster homes to 24 beds. As of this publication date, the number of contracted residences on the website has decreased to 81 beds in July.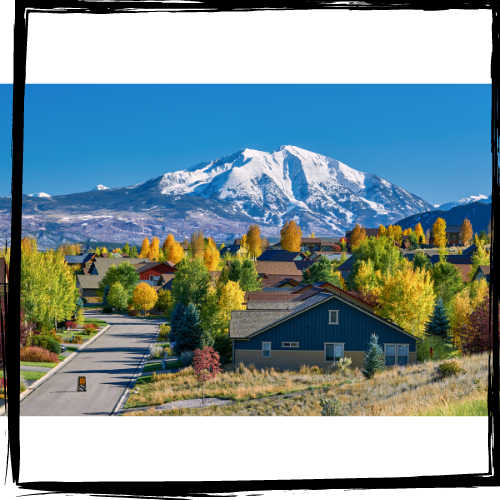 Wright said the flow of contractor applications, eligibility requirements as detailed in the Colorado Vendor Self Service website (RFP 2023000203) and construction costs create the variability. Contractors have until Jun. 30, 2024 to apply.
The MHTL program includes two levels of care. To reside in a Level One home, the client must be free of substance use for at least three months and self harm for six months, function with a moderate degree of independence and live with a diagnosis of serious mental illness (SMI).
Level Two clients, which may or may not live in the same home as Level One clients, require additional supervision and live with more acute behavioral concerns, such as aggression, problematic sexualization or a history of running away or wandering off. According to the MHTL placement criteria, homes will implement guidelines to address all behaviors.
Since MHTL homes look like any other on a residential street, neighbors may not be aware that they are operating in the vicinity. Because individuals involved with the criminal court system will be among the clients served, Wright said her department will develop community engagement plans to inform neighborhoods.
"The MHTL plan involves intensive case management for every client," she said, and that includes prioritizing public safety. Wright said the community engagement plans will be made public.
Wright hopes that her office will receive applications from contractors statewide to enhance the accessibility of this program. "We don't want family members to drive hours to see their loved one," she said.
However, she cautioned that while the Behavioral Health Administration has provided a list of thousands of potential contractors and she has spoken with many, they are not obligated to build or renovate homes in rural and under-resourced areas. Indeed, if Pueblo West and Westminster are any indication, contractors will likely select convenient, highly populated locations.