By Ali Longwell, Vail Daily
Since its inception in 2019, Eagle Valley Behavioral Health (EVBH) has sought to do things differently when addressing the mental and behavioral health needs of Eagle County. From becoming the state's first new community mental health center in nearly three decades to collaborating with community organizations to fill behavioral health needs, this Vail Health subsidiary aims to change a flawed system.
"We've learned a great deal over the last few years. We've started off on different paths and learned that that path, for whatever reason, might not work well for our community or didn't make the most sense. We've constantly adjusted paths," said Chris Lindley, the executive director of EVBH and chief population officer for Vail Health.
"We have a long ways to go, but we're building something that truly is unique in this country and is designed for this community and the partners that are here and the organizations are here. I hope we never become complacent," he added.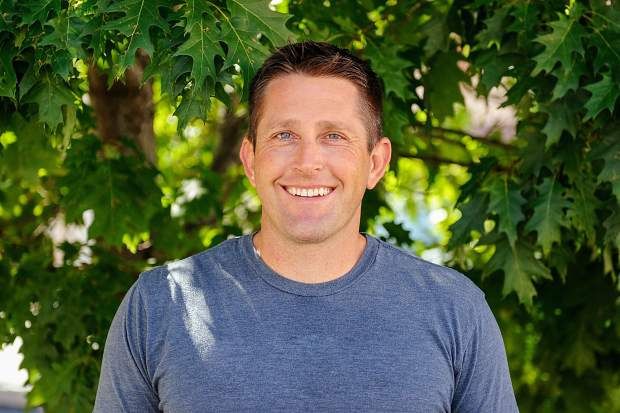 While the organization started as a result of community members rallying around a marijuana sales tax to fund behavioral health — a tax projected to generate $810,000 in 2022 — the engine generating momentum was Vail Health stepping up, Lindley said.
"None of this happens without our healthcare system fully owning behavioral health. We are going to invest the time, money and resources to solve it just like we are physical health," he said.
"The reason Eagle Valley Behavioral Health decided to become a community mental health center is that we, along with many other community members, did not feel that our local behavioral health needs were being properly met," said Dr. Casey Wolfington, the senior director of community behavioral health at Vail Health.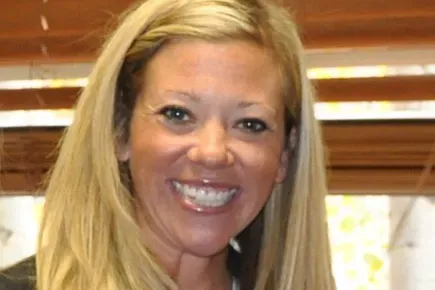 In the last two and half years, the organization and numerous community partners have sought to fill the gaps. Efforts have included increasing the number of providers who accept insurance, building a full crisis response network, bringing in youth counseling and behavioral health services to local schools and building facilities to support inpatient and outpatient treatments.
"We now have all the pieces in play that we didn't have just five years ago," Lindley said. Getting more specific, Lindley indicated that the number of valley providers who accept insurance grew from two to 20 since Eagle Valley Behavioral Health formed.
"Overall, we went from having a provider deficit in this valley to now, we have one of the highest provider density ratios probably in the country today, and people are using those services," he added. Acceptance of "every type" of health insurance, including Medicare and Medicaid, is critical, said Lindley.
For the uninsured, Olivia's Fund covers another previous community gap. According to Lindley, since launching in 2020, Olivia's Fund has delivered 4,000 treatment sessions through 100 providers and provides six free sessions to anyone who needs them. Recently, the state launched a similar initiative called "I Matter," which provides up to six free counseling sessions to young Coloradans under the age of 18.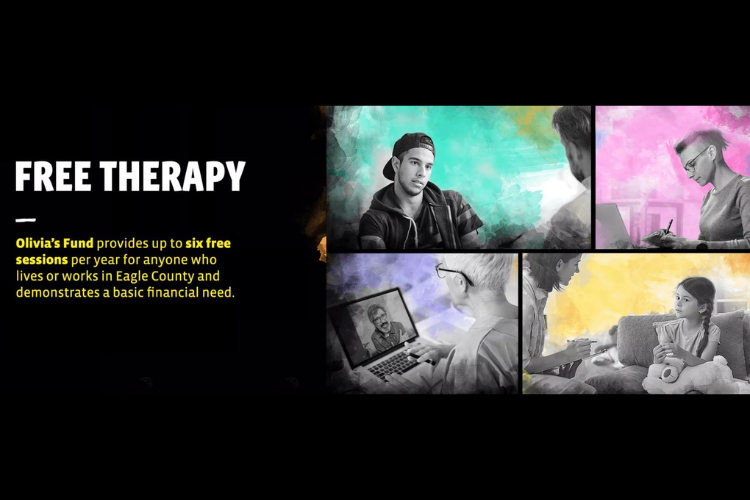 One of the most unique aspects of EVBH is its crisis response model and system. "This model also does not exist anywhere in the country to my knowledge," Lindley said.
Through a close partnership with Your Hope Center, EVBH fully coordinates with local law enforcement agencies. A 24/7 crisis response ties into the local 911 network, and clinicians provide free care to students at every public elementary, middle and high school.
One of the prominent, still extant gaps that EVBH and Vail Health are seeking to fill is behavioral health facilities. Earlier this year, the organization broke ground on the Precourt Healing Center in Edwards, which will serve as an inpatient facility with 28 beds for adults and adolescents.
The new center is located on the Edwards Community Health Campus. This campus will soon house the Wiegers Mental Health Clinic, providing intensive outpatient therapy as well as other integrated services from community partners, such as nutrition, fitness and spiritual wellness.
"When we have the psychiatric facility, our objective is that no one will have to leave our valley to get any level of behavioral health care. We are trying to create a model and a system to where, if you need services, you can get that treatment, that healing, that care, those resources right here in this valley," Lindley said.
Within its role as "lead cheerleader," Lindley said EVBH supports its partners' work and provides "coordination and collaboration." "It just makes sure we're all moving in the right direction. So, providing a lot of updates, sharing a lot of information, keeping folks connected, knowing what's going on is really the key role," Lindley said.
This support also includes funds distribution. According to Lindley, Vail Health is distributing $3 million a year to community partners from a variety of sources. Recently, this group of partners convened to discuss successes, lessons learned and the path ahead. From this meeting, Lindley said that it was obvious that "they're working in different lanes and little nooks and crannies that we didn't even know were issues, and they're fixing them before they even become issues. The impact is really extraordinary," he added of the community partners.
In 2021, EVBH became the 18th Community Mental Health Center, the first new organization to receive licensure since 1989. Seventeen other organizations serve different regions, but are not geographically bound, according to Stefany Busch, the media manager for the new Colorado Behavioral Health Administration (BHA).
There are two reasons, Lindley hypothesized, for the three-decade lag in new community mental health center (CMHC) development and state designation. "Number one is no one thought you could do it. When we first asked a few years ago if we could become a CMHC, the answer was, 'No. The ones we have are the ones we have, we don't know how to do that,'" Lindley said.
"I think two — what really is the most important piece — is other communities don't have this amazing effort taking place in their backyard. They don't have 30, 40 organizations all aligned, pushing in the same direction, covering their specific pieces, if you will, of the pie or the puzzle to really transform the behavioral health system," he added. "We did not do this alone."
In the past, community mental health centers have been licensed and designated by the Colorado Department of Human Services, Office of Behavioral Health, which has since transitioned to the new Behavioral Health Administration. They were statutorily mandated to provide inpatient, outpatient, partial hospitalization, emergency and consultative and educational services.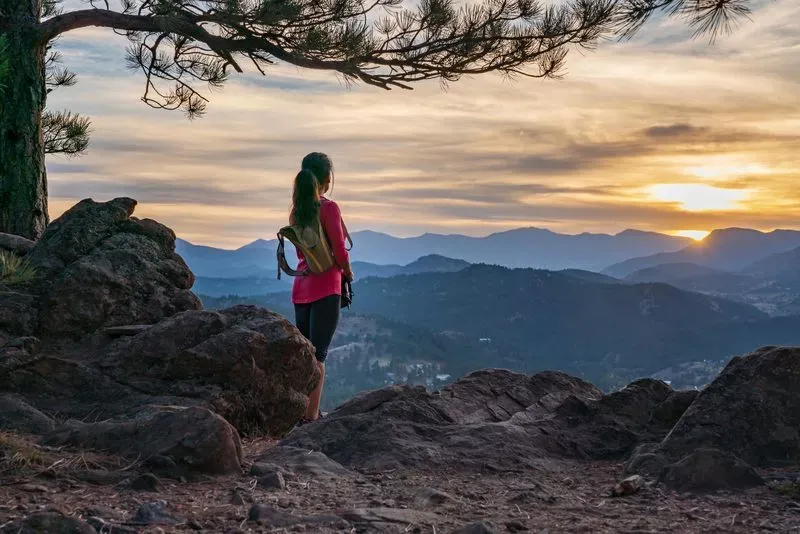 The community-centric approach and collaboration, Lindley said, enabled EVBH to meet all requirements and receive the designation. "If we applied as just Eagle Valley Behavioral Health or Vail Health or Colorado Mountain Medical, we would not have been awarded, but because we applied with our partners, where we can truly show the full scope of care across the whole continuum, we were able to qualify without a single finding," Lindley said. "When we became a community mental health center there were no issues, nothing we had to go back and address, we were immediately approved."
After receiving licensure, EVBH became the first center to avoid the state's trade association, the Colorado Behavioral Healthcare Council. "Vail Health and Eagle Valley Behavioral Health feel like it is critical that our community's voice is directly represented during behavioral health meetings with the state, legislature, public payers and commercial payers. Our desire to be directly involved in advocating for our community was one of our biggest reasons for not joining Colorado Behavioral Healthcare Council," said Dr. Casey Wolfington, Eagle Valley Behavioral Health's Senior Director of Community Behavioral Health.
"Essentially, we wanted our community voice to be directly heard, rather than having our community's needs communicated through a trade organization that has not historically proven to represent our local interests and priorities," Wolfington added.
EVBH sought more sustainable funding for the programs, initiatives and services it provides in Eagle County. "The reason why we became a community mental health center was to become more financially sustainable. We looked at the statute of what a community mental health center was. We realized that we, and our partners collectively, were meeting all the requirements to be a community mental health center," Lindley said.
Historically, the other 17 community mental health centers have been paid more than $437 million a year in tax dollars by the state. With its designation, EVBH received $300,000 of funding from the Office of Behavioral Health for fiscal year 2021. For fiscal year 2022, it received $600,000 in funding. All of these funds, Lindley added, have gone to its partners, including $820,000 to Your Hope Center and the balance to EVBH employment and competency education services.
"Now, we'd like to receive more. There's no question about that. And we are working with the state on that as we go forward," Lindley said. "But at the end of the day, that's $900,000 of additional funding that is coming into this community, that's supporting our collective efforts, that was not before. So, it's a huge win for us," he said.
Read the original article here.
---
Understand the mental health landscape of Colorado each week. Get the Moodfuel Newsletter.