Editor's Note: this article mentions suicide and my be triggering for some readers.
By Renata Hill, Moodfuel News
COLORADO SPRINGS – On the evening of October 15, members of the Colorado Springs People's Coalition (CSPC), a group of about two dozens activists, gathered outside the El Paso County Jail. They were present to demand better care for inmates experiencing suicidal intensity and to question the deaths of seven people while incarcerated there during 2022.
Dezaree Archuleta, age 18, was one of them. She died while in custody on June 9. The El Paso County Sheriff's Office issued a statement about her death on June 20.
According to Dezaree's mother, Shelly Romero, her daughter had been housed in the suicide ward, but was able to take her own life. "She should've been safe in there," said Romero. "They took a lot away from me and I want some answers."
Activists want information from El Paso County Sheriff Bill Elder on how the facility will prevent more deaths, especially when those incarcerated may have mental health needs. The sheriff's office issues a statement after each death, expressing condolences. However, members of the CSPC said they are calling for better mental healthcare within the jail to prevent future loss of life.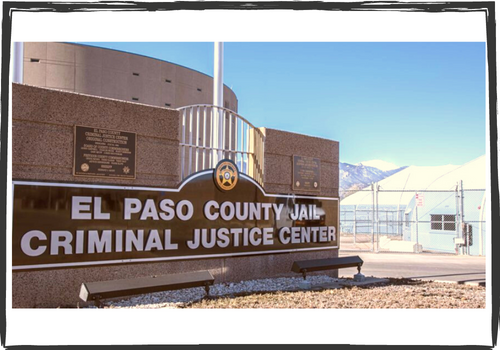 In-custody deaths at the jail continue to mount. A man and a woman died within 12 hours of each other at the beginning of July.
Today, the El Paso County Sheriff's Office issued another notification and condolence statement. Felicia Hudson, age 58, died while in custody on October 14. The El Paso County Coroner's Office determined her death to be "non-traumatic." Autopsy results are pending.
According to El Paso County Sheriff's Office press releases, 12 people have died while incarcerated at the El Paso County Jail this year.
---
If you or a loved one is suffering from suicidal intensity or experiencing a crisis, call 988, the emergency crisis line.
---
The Moodfuel News Resource Guide also provides information and links to numerous forms of support, including zero-to-low cost programs, support groups, listeners, videos and warmlines available promptly.