By Emilie Shumway, HR Dive
For many men, the go-it-alone approach to achieving mental health isn't working, so it's time for employers to step up
In October, a survey on men's mental health revealed alarming results – nearly half of the adult male respondents scored highly for major depression. The study, conducted by HeadsUpGuys, a program from the University of British Columbia, sought input from Canadians, but researchers have been following the decline in men's wellness internationally during the past decade. For example, economists at Princeton published a paper in 2015 on a marked increase in the mortality rate of men due to overdoses, suicide and chronic liver diseases, labeled "deaths of despair."
How did the mental health crisis for men get so bad?
"I think that we have been, for good reason, very focused on groups that have historically had less privilege," said Laura Putnam, CEO and founder of wellness consulting group Motion Infusion and author of Workplace Wellness That Works.
Men also are far less likely to seek help, stigmatized by traditional ideas of masculinity. Generally, while men more often have the resources to access mental health support, cultural factors and stereotypes largely account for their resistance.
Therefore, while employers are adopting holistic mental health programs for their workplaces, they also need to formulate different approaches for stigmatized men who are struggling, Putnam said.
Go beyond the standard resources
Many times, Putnam pointed out, employers simply offer programs, such as insurance-sponsored therapy, counseling through employee assistance programs and access to apps. For some workers even using these resources causes discomfort and they don't receive the critical assistance they need in time.
To illustrate her point, Putnam mentioned the suicide cluster that occurred in one week on a U.S. Navy ship in 2019. "This came on the heels of the military, particularly the Navy, having invested heavily in mental health and suicide prevention," she said.
Putnam said this initiative failed because commanders presented this information using "that old-school model" – identifying mental health as a personal problem when it actually affects and includes the entire workplace community, like aboard a ship. The Navy continues to experience suicide cluster tragedies with the latest occurrence in April 2022.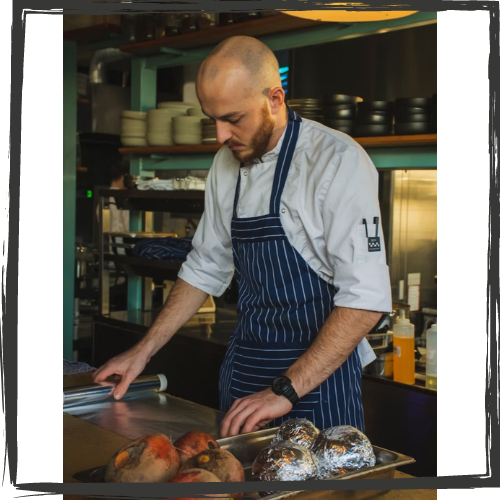 "We need to be taking more of a look at the culture of the workplace itself," Putnam said. She added that while the military is certainly a unique workplace, many male-dominated industries are permeated by machismo where mental wellness is just not discussed.
Putnam said employees' personal lives aren't always to blame. It's the workplace, in which men spend most of their waking hours, that can lead to serious deterioration in wellness. She noted a Gallup report attributing employee burnout to a number of workplace factors, including:
unfair treatment
unmanageable workloads
lack of role clarity
lack of communication and support from managers, and
unreasonable time schedules.
It's about much more than employees "not doing enough deep breathing or not practicing mindfulness," Putnam said. Employers need to conduct workplace culture audits by asking difficult questions and gathering feedback. She suggested all employers look for the problems revealed in the Gallup report.
Since C-suite leaders are the ones who issue policies that can address root causes, Putnam said they need to support such culture audits authentically and transparently so employees can witness change occurring.
Empower managers to prioritize employee wellbeing
Mid-level managers play an important role in setting the tone for employees by persuading or dissuading them from practicing self-care. "Managers need to first be awakened to the role that they play, and then [they need] to be given the resources through meaningful training," Putnam said, with education focused on how managers begin conversations about wellbeing.
"It's not about being a therapist, but yes, it is about being an architect of a culture," Putnam said. "Every manager has the capacity to be able to carve out an oasis of wellbeing, a safe harbor, within their team … so that their team members are healthier, happier, more able to meaningfully address mental health when they're at work."
During a training event with one industry association, Putnam suggested leaders and managers do one simple thing – check in weekly with each of their staff and ask "what are you working on and how can I help?"
Months later, Putnam heard from one of the managers at the event. "'You cannot believe the difference we saw in terms of the level of trust we now have," he said to her, noting that his staff had begun adopting the same kinds of conversations with their staff.
This trickle-down effect of cultural positivity occurs, Putnam stated, with "managers looking to senior leaders to … give them permission" to have more vulnerable, valuable conversations to prioritize wellbeing.
'Go stealth' to engage men
One strategy employers can use to combat stigmatized masculinity is to "go stealth" in their treatment of mental health topics, Putnam suggested. "The minute you talk about wellness or mental health, often, those people who need it most — AKA men — are the first ones to run away or check out," she said. "So, you need to be clever how you frame up the message and where you deliver it."
Employers can look for ways to integrate mental health messaging into existing initiatives, such as safety or leadership. In working with a company in the elevator industry, Putnam helped incorporate mental health into a two-day training aimed at managers who had the potential to move into leadership roles.
"Every manager wanted to be there," Putnam said. So, she leveraged their enthusiasm by reframing mental health in their language, as a way to become "a high-potential manager" and building "a winning team" with wellbeing as "energy." She said participants overwhelmingly commented afterward on how "powerful" the workshop was.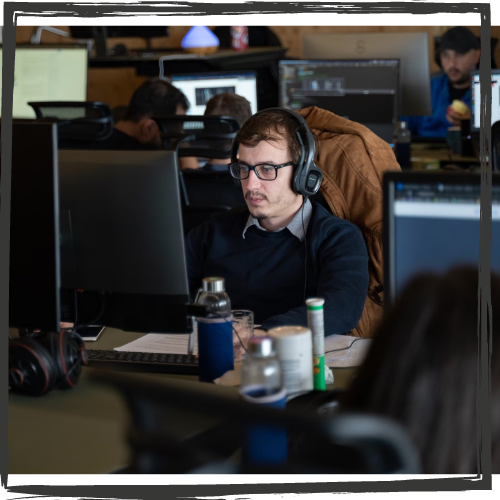 Employers have a duty to combat the crisis in men's mental health. Leaders and managers are essential members of the workplace community who can bolster wellness.