By Renata Hill, Moodfuel News
Olympic gold medal gymnast Laurie Hernandez lives with anxiety, depression and eating challenges from years of abuse and injuries in her gymnastics career, but in this video she discusses the ways she's learned to clear her mind of worries and accept her own power
Everyone agrees – athlete, TV and movie star, author and mental health advocate Laurie Hernandez is a go-getter. She's won numerous medals in her competitive gymnastics career, including gold and silver at the 2016 Summer Olympics as the first Hispanic gymnast to compete for the U.S. since 1984. She's starred on TV in "Dancing with the Stars" and as an actress in two Disney movies. Then, she vaulted to the New York Times bestseller list with her autobiography, I Got This: To Gold and Beyond and a follow-up children's book, She's Got This.
Her dual message of "always get up when you fall down and always believe in yourself" has resonated with little girls and women alike. Mattel was so impressed, the company honored her with a "Shero" doll in her likeness down to the springy curls.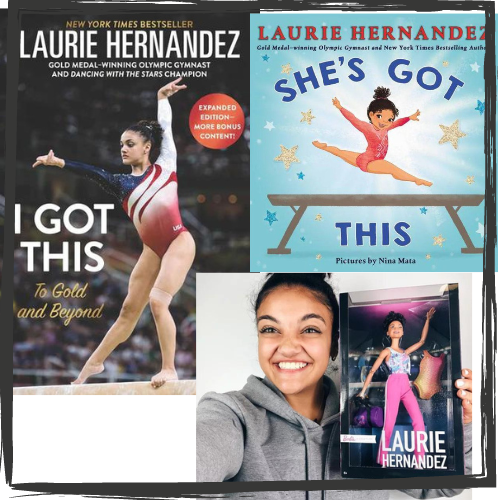 Despite the glory, Hernandez has struggled with mental health challenges. She trained from the ages of six to 16 with an abusive gymnastics coach who publicly shamed her about her weight and forced her to compete while injured. It's also possible that so much fame so young created pressure for her to continue reaching for higher and higher goals. Plus, her out status with girlfriend and fellow Olympian Charlotte Drury may hold its own cultural challenges.
Hernandez admits to living with anxiety, depression and disordered eating. True to her determined nature, these troubles have provided direction for her. She's become a vocal and resilient advocate for mental health. Here, in a revealing video for the Mentor YouTube channel, Hernandez shares aspects of her struggle and her healthy coping strategy of paying attention to the needs of her "favorite self."