By Renata Hill, Moodfuel News
Office of Behavioral Health has transitioned to a new name and expanded mission
The Colorado Department of Human Services (CDHS) has renamed the former Office of Behavioral Health to the Office of Civil and Forensic Mental Health (OCFMH). It avoids confusion with the new Behavioral Health Administration and better reflects the agency's focus on people civilly or criminally committed in state psychiatric facilities.
"This new name marks a new chapter for our office," said Leora Joseph, director of OCFMH. "We plan to use the historic funding from the last legislative session to develop innovative solutions to problems that have plagued this office for years." Formerly, Joseph was the general counsel and chief administrative officer for the Auraria Higher Education Center. She began her tenure with OCFMH in July.
The new OCFMH is comprised of several divisions:
Forensic Services
Psychiatric facilities at Fort Logan and Pueblo
Mental Health Transitional Living.
The Forensic Services division provides the following programs:
Court-ordered evaluations mandated by state statute on competency, restoration to competency, sanity and mental condition
Case management of people found Not Guilty by Reason of Insanity (NGRI) who are transitioning from an inpatient hospital setting into a community-based outpatient setting
Case management of adults and juveniles who are found Incompetent to Proceed (ITP) in trials
Jail-based services for individuals who have been court-ordered to receive an initial evaluation of competency or undergo competency restoration treatment
Forensic navigation and support to people detained pretrial.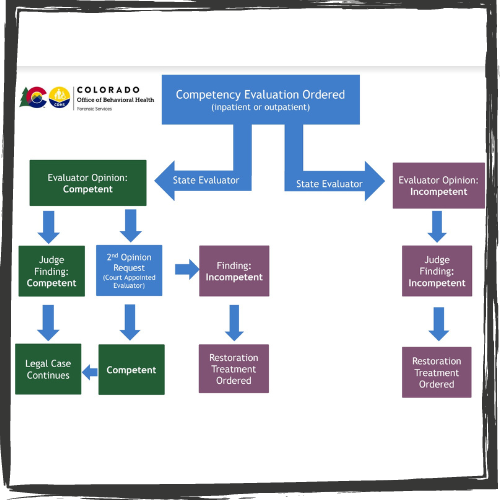 In another, related change, OCFMH's second division – the two state-run psychiatric facilities – also have been redesignated. The Colorado Mental Health Institute at Pueblo is now the Colorado Mental Health Hospital in Pueblo and the Colorado Mental Health Institute at Fort Logan is now the Colorado Mental Health Hospital in Fort Logan. Both facilities serve Colorado residents with with acute, serious and persistent mental health needs and/or court-ordered inpatient restoration treatment.
Fees for services run on a sliding scale. Medicaid, Medicare and commercial insurance pay hospital costs for eligible individuals, but no one is denied admission due to the inability to pay. Also, contrary to stereotypical movie and television depictions, families and partners are encouraged to visit people who are hospitalized to aid in their reintegration into community life.
The Joint Commission, the nation's oldest and largest standards-setting body in healthcare, assesses each hospital for accreditation every three years. In January, The Gazette found that Pueblo was reaccredited despite scoring poorly compared to nationwide peer facilities in screening patients for violence risk to self and others, substance and alcohol use, psychological trauma history and patient strengths.
Fort Logan provides 94 civil adult inpatient beds and is adding an additional 44 forensic beds during this fall and winter. People who are hospitalized here are known as "clients" according to the state website, and range in age from 18 to 59. They receive medical and rehabilitation services, such as physical, occupational and speech therapy, and clinical programming based on treatment needs.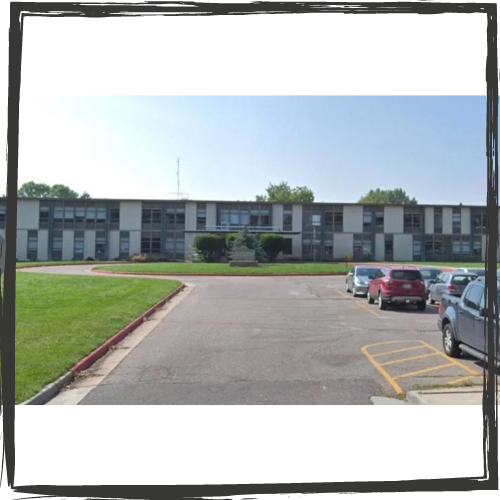 Pueblo is a 516-bed acute care psychiatric hospital that provides inpatient behavioral health services for adults, adolescents and geriatric "patients." It serves people with pending criminal charges who require competency evaluations and those who Colorado criminal courts have determined are ITP or NGRI.
In a statement released in September, OCFMH said one of its primary goals is to decrease the waitlist for inpatient competency restoration services. This problem has been intractable because Pueblo lacks sufficient capacity to house all people detained by the state who live with mental illness.
Some people with severe mental illness have waited up to six months without treatment during which time they would commit crimes or violate conduct rules because they were unable to control their behavior. In 2011, Disability Law Colorado secured a federal settlement guaranteeing evaluation and treatment within 28 days of arrest of anyone in Colorado who lives with mental illness. The judgment did not solve the situation.
Even after a 2019 federal consent decree imposed fines against the state of up to $10 million per year, Colorado has been unable to comply with the 28-day timeline. Kaiser Health News reported in June that 364 people remained in jails across the state awaiting their competency due process.
The last division is the newest one for OCFMH and still being formed. The OCFMH website states that Mental Health Transitional Living group homes will enable people who live with severe mental illness to transition to less restrictive settings. "Client" residents will be able to stay in these group settings for as long as they need, but the ultimate goal is reintegration into the community. People will receive social and life skills support and other assistance based on individual needs.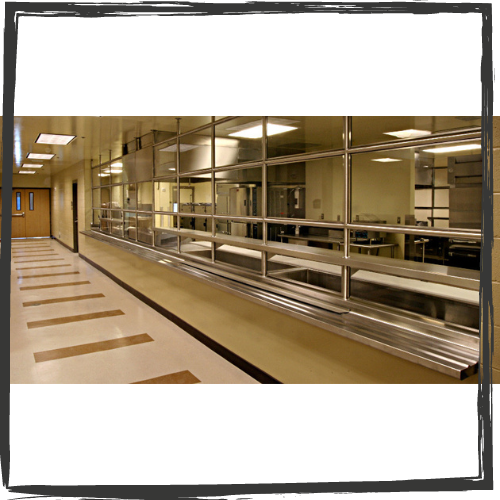 OCFMH has not released additional information yet, but ads for program assistants, therapists and other personnel are appearing on national job websites and social media.